Our Mission:   We inspire the growth and empowerment of diverse individuals on the autism spectrum and those with cognitive/physical disabilities through theatre-based programming.

Our Vision: We imagine a world where our diverse community unites to celebrate and advocate for a more inclusive future so people of all abilities can choose to navigate the stage and the world effectively.

Center for Applied Drama and Autism

& Theatre on the Spectrum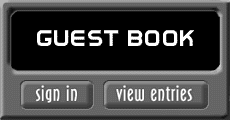 Our work is brought to you in part by the generosity of the following organizations:

 Now Showing on PBS Western Reserve Channels 45/49

The Center for Applied Drama and Autism (CADA) is pleased to announce the long-awaited premiere of "Along the Graveyard Path (A History of Disability)." The production is now showing on CADA's YouTube channel. Act One consists of eight weekly episodes appearing every Monday through the end of December. Act Two begins January 3 with the same weekly release schedule through the end of March 2022. The company has spent the past year adapting the script into an audio docudrama on the history of disability. From prehistoric times to the present, Theatre on the Spectrum presents a timeline of shifting attitudes from rejection to empathy to inclusion. Check out episode one below!


Along the Graveyard Path Now on CADA's YouTube Channel!

​The creative team for Joe Newsense, Murder at the Podcast:  Another One Bites the Dust!  Dec 11, 7:30 PM ET.  

Get your tickets