Our Mission:   We inspire the growth and empowerment of diverse individuals on the autism spectrum through theatre-based programming.

Our Vision: We imagine a world where our diverse community unites to celebrate and advocate for a more inclusive future so people of all abilities can choose to navigate the stage and the world effectively.

Center for Applied Drama and Autism

Rehearsing a scene for a new production, Along the Grave-yard Path -- a history of disAbility in our community.

Working with hats and props in our Saturday classes.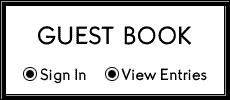 Our ongoing production, Along the Graveyard Path is funded in part by:


Center for Applied Drama and Autism

Response to Covid-19

During this unprecedented time, theatres all over the world have had to shut their doors for the foreseeable future. As a company we recognize that it is far too risky to meet in person but we also recognize the significant impact the arts can have in providing comfort during this time of uncertainty. With this in mind, we have decided to move exclusively to online classes, workshops, events, and performances. Not only will this move allow us to ensure the health and safety of our students, staff, and audiences, it will also allow us to continue to provide a consistent artistic outlet for our students and company members in the midst of these ever-changing times.

We have an exciting summer planned - filled with various camps, workshops, and live events that will allow our students and company members to showcase their talents from the safety of their own homes.  Be sure to check our website and social media pages throughout the summer for upcoming classes and events.  We thank you for your continuing support!