Our Mission:   We inspire the growth and empowerment of diverse individuals on the autism spectrum through theatre-based programming.

Our Vision: We imagine a world where our diverse community unites to celebrate and advocate for a more inclusive future so people of all abilities can choose to navigate the stage and the world effectively.

Center for Applied Drama and Autism

​Working with puppets in All the World's a Stage class for youth.

A scene from Mario's New Friend, a play by Samir Hammoud.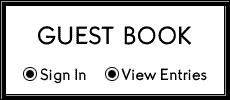 Center for Applied Drama and Autism

Response to Covid-19

During this unprecedented time, theatres all over the world have had to shut their doors for the foreseeable future. As a company we recognize that it is far too risky to meet in person but we also recognize the significant impact the arts can have in providing comfort during this time of uncertainty. With this in mind, we have decided to move exclusively to online classes, workshops, events, and performances. Not only will this move allow us to ensure the health and safety of our students, staff, and audiences, it will also allow us to continue to provide a consistent artistic outlet for our students and company members in the midst of these ever-changing times.

We moved to online classes on March 26, 2020 and have successfully delivered classes, summer camps, open mics and live-streamed improv session. Now we are about to present our first online production! We will continue to provide theatre-based online activities until it is safe to return to a physical studio space.

We have upgraded our logo to represent current thinking regarding the use of puzzle pieces to represent autism. A spirited and respectful debate took place on one of our social media posts:   "Please rethink your symbol. The puzzle piece is directly tied to hate so we prefer the infinity symbol. Also, the majority of us prefer to be called autistics and would be very grateful if you took the time to hear us out. ❤"  

We were grateful that some defended our logo as not representing hate, but we do understand that many autistics feel denigrated by being compared to a puzzle piece. After listening to your voices and investigating 
a scientific study on the issue,
 we have resolved to eliminate the puzzle piece theatre masks as our logo and will use our rainbow infinity butterfly as the symbol for both The Center for Applied Drama and Autism as well as for our production wing, Theatre on the Spectrum. The rainbow infinity symbol represents neurodiversity. Our theatre work is based upon the celebration of diversity and inclusion. It is our goal to nourish and engage creativity in all who join us to take classes and make theatre together!
A Logo Change on Behalf of Neurodiversity