Mission:  The Center for Applied Drama and Autism is committed to providing theatre-based opportunities for individuals on the Autism Spectrum, adults and youth with disAbilities, and their communities.  By encouraging individual and collaborative success through drama in an inclusive, safe environment that celebrates diversity and the joy of the creative arts, CADA supports social and emotional well-being, growth and empowerment. 

Center for Applied Drama and Autism

Now serving youth and adults!

Rehearsing a scene for a new production, Along the Grave-yard Path -- a history of disAbility in our community.

Working with masks in our Next Stage Transitions Class!​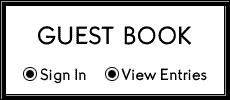 Register
 Now for Summer Session! Or Drop-In to fit your summer plans
Classes begin Saturday, June 29 2019